Why You Should Invest In a Home Security Camera and Monitoring!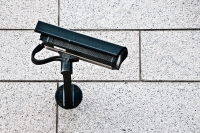 A home security camera is one of the most important gadgets that Kent, WA homeowners can equip their homes with. A home security camera may not only prevent your Kent home from getting robbed, it may also provide a peace of mind when you can see everything going on in and around your home.
A home security camera installation in Kent may also be one way of deterring and discouraging potential intruders, as home security camera recordings can be used in court as crime evidence.
Great Western Security offers customized home security camera and monitoring services to Kent homeowners. We take into consideration several factors to determine the right home security camera system for our clients in Kent.
These factors include:
Size of your home and your grounds
Number of rooms, entrances, and exits
How extensively you want your home to be monitored
Our Professionals Are Trained In Security Camera Installation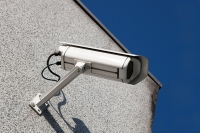 We offer professional security camera installation services to Kent homeowners. Our passion for providing top-notch systems and excellent customer service is what sets us apart from other security camera installation companies in the Kent area. Our team is trained to complete the security camera installation job right the first time.
With our security camera installation, Kent homeowners can:
Fight false liability claims
Prevent vandalism
Prevent burglaries
Your security is our #1 goal. Whenever it is convenient for you, one of our professionals will visit your home and dedicate the time necessary to assess your needs and budget, as well as evaluate your property. From there, we will give you honest recommendations and develop a plan to meet your home security needs.
Why Choose GWS For Commercial Security Cameras For Your Business?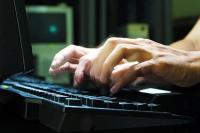 We install and monitor commercial security cameras in the Kent area. We support a wide range of brands and offer you full-service. Call us if you are looking to improve your existing security system, or would like new commercial security cameras installed. Our commercial security cameras can protect your Kent property, 24/7.
Whether you are a leading organization, or just a start-up, you can rest assured our commercial security cameras will provide the protection your Kent business needs.
We offer:
Quality commercial security cameras
Brinks monitoring services
Warranty on parts and labor
Keep your employees, your investment, and your property safe! Call Great Western Security today on 206-430-6090 for commercial security cameras for your Kent business.