Why You Should Have a Quality, Working Home Security System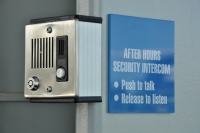 Planning to get a home security system installed in your Bellevue, WA property? It is indeed a wise decision! You cannot control what happens, but you sure can take precautions against potential dangers in your Bellevue home.
Installation of a high-tech home security system in your Bellevue house helps you:
Prevent home burglary
Protect your property and family from hazards like fire and CO2 leakage
Keep an eye on your home even when you are away
Call Great Western Security to get the top-quality, high-performing home security alarm system that you want. Our company has been meeting the home security system needs of Bellevue residents since 1989.
A Custom Home Alarm System---Better To Have It And Not Need It…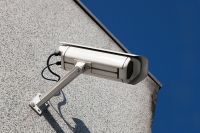 Anyone who believes in the adage 'Better safe than sorry' can appreciate the wisdom of having a home alarm system in his or her Bellevue house. Our company is here to install home security alarm for people who want protection from a variety of events, from burglary to fire.
We offer fully customized services for home alarm system installation in Bellevue. Every home has unique home security needs, and every family works within different budgets. This is why we offer Bellevue residents a multitude of home security alarm systems to suit their specific requirements.
Our wide-ranging home alarm system products for Bellevue homeowners include:
Security cameras with CCTV
Carbon monoxide alarms
Fire alarms
Motion sensors
Smoke and heat detectors
Water leak or flood detector alarms
Why Choose GWS When Choosing To Purchase a Home Alarm System?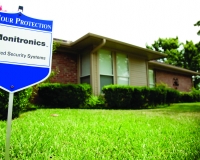 While investing in a home security alarm system, Bellevue residents want to get a quality product that keeps their top investment and their loved ones safe. They can rest assured that they're making a worthwhile investment when they choose a long-standing, reputable home security system provider like us.
We are committed to helping our customers enjoy the complete protection they expect and deserve from the home security alarm installed on their Bellevue properties.
Therefore, we:
Offer top grade equipment from leading brands like Honeywell
Get the home alarm system installed only by licensed journeyman technicians
Partner with one of the finest alarm monitoring services - Brinks
Choose us to install your home security alarm in Bellevue. It is the best move you can make to protect your home and family.
Interested in getting a home security system to protect your Bellevue house? Call Great Western Security at 206-430-6090.