Why You Should Invest In a Home Security Camera and Monitoring!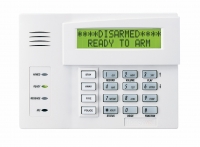 As a homeowner, one of the most important gadgets that you can install in your home is a home security camera. With a home security camera, Tukwila, WA homeowners can not only prevent unfortunate events, such as a theft or burglary, but they can also enjoy peace of mind knowing that everything happening in and around their home is being recorded.
A home security camera in Tukwila also helps to discourage potential intruders from committing a crime.
At Great Western Security, we customize our home security camera and monitoring services to best suit the specific requirements of our clients. By taking into account several factors, we determine the best home security camera systems for homeowners in Tukwila.
These factors include:
The size of your home and your property
Number of rooms, including entrances and exits
Unique monitoring needs and budget
Our Professionals Are Trained In Security Camera Installation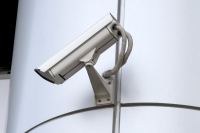 We offer prompt, reliable security camera installation services to Tukwila homeowners. Our dedication to providing the highest quality security systems, combined with our commitment to unmatched customer service, is what distinguishes us from other security camera installation providers in the Tukwila area.
Our highly trained team utilizes the latest equipment and methods to complete your security camera installation job right the first time around.
With our security camera installation services, homeowners can:
Deter potential crimes
Prevent break-ins
Fight false liability claims
Keep an eye on your employees
Your security is our number one priority. Whenever you find it convenient, one of our consultants will visit you and dedicate the time to assess your requirements as well as your home. From there, we will design a plan to meet your unique home security needs.
Why Choose GWS For Commercial Security Cameras For Your Business?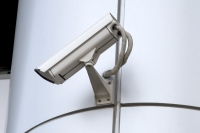 We provide installation and monitoring services for commercial security cameras in the Tukwila area. We offer commercial security cameras from some of the industry leading brands. Whether you want to improve your current security system or install new commercial security cameras, our team is here to help.
We offer commercial security cameras for businesses of all shapes and sizes. With our commercial security cameras, your Tukwila business can enjoy protection 24/7.
Choose us and receive:
Top-notch commercial security cameras
Brinks monitoring services
Extensive warranties
Keep your employees, your clients, and your property safe! Call Great Western Security today at 206-430-6090 to find out more about our security camera installation services for Tukwila commercial property owners.